Find your local MNP office
Federal Financial Support During COVID-19
From reduced working hours and pay cuts to job loss, many Canadians are struggling financially in the wake of COVID-19. If your income has been impacted by COVID-19, you may qualify for a number of government relief measures. Learn more about the different benefits that may be available to you, so you can get the support you need during these challenging times.
As Canada's COVID-19 Economic Response Plan continues to evolve, please check the Government of Canada's website for the most up-to-date information.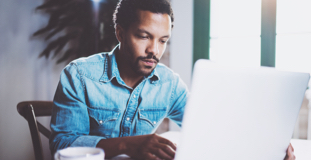 Federal Relief Measures

The federal government has introduced several financial relief measures to assist individuals who are struggling during COVID-19. Key measures include:

Canadian Emergency Response Benefit (CERB)

The Canadian Emergency Response Benefit (CERB) offers financial support to individuals who have stopped working due to COVID-19, including contract workers and self-employed professionals who would not otherwise be eligible for EI. If you qualify for CERB, you will receive $2,000 for a 4-week period. If your situation continues past 4 weeks, you will need to re-apply. You can re-apply for up to a total of 28 weeks.

Starting on September 27, 2020, CERB will be transitioning to an expanded Employment Insurance (EI) program.

Employment Insurance (EI)

Employment Insurance (EI) provides benefits to individuals who have lost their job through no fault of their own—such as lay-offs or shortage of work—and are actively looking for a job. If you qualify for EI but have not applied for it, you can apply for the CERB first. You may become eligible for EI after CERB benefits expire.

GST/HST Credit

Canadians who are entitled to receive the Goods and Services Tax/Harmonized Sales Tax (GST/HST) credit and have filed their 2018 tax return will have automatically been issued a one-time additional GST/HST credit payment on April 9, 2020.

Enhanced Canada Child Benefit (CCB)

Canadians who are receiving Canada Child Benefit (CCB) payments and have filed their 2018 tax return will have been issued a one-time increase to the CCB payment, receiving an extra $300 per child in their May 2020 installment.

Canada Student Loan Payments

Repayments of Canada Student Loans and Canada Apprentice Loans have been suspended from March 30 to September 30, 2020. During this time, no payments are required on student and apprentice loans, and no interest will accrue.

Registered Retirement Income Fund (RRIF)

The minimum required withdrawal for all types of registered retirement income funds (RRIFs) has been reduced by 25% for 2020.

Income Tax Payment

The CRA has extended the payment due date for 2019 individual tax returns to September 30, 2020. Note: some assistance benefits are taxable and as such the tax owing on those benefits will be due this coming tax season.

Mortgage Payment Deferral

Homeowners who are experiencing financial hardship during COVID-19 may be eligible for a mortgage payment deferral of up to 6 months. The deferral is an agreement between you and your lender to pause or suspend your mortgage payments for a certain period of time. Once the agreement ends, your regular mortgage payments resume and the deferred payments—including principal and accumulated interest—are added to the outstanding balance. To determine if you are eligible for a mortgage payment deferral, contact your lender directly.

Contacting Creditors

In addition to mortgage payment deferrals, many banks and lenders are offering payment deferrals on loans, lines of credit, and credit cards. To determine if you qualify, contact your creditor directly. Bear in mind that a payment deferral does not cancel your financial obligations. Debts accumulated during the deferral period must be paid back. Be sure to carefully review the terms and conditions of a payment deferral agreement, as you could end up paying more interest in the long run.

Exploring Alternative Options

If you're struggling to keep up with debt payments and deferrals are only adding to an overwhelming debt load, it may be time to explore other options. Schedule a free confidential consultation with an MNP Ltd Licensed Insolvency Trustee to learn more about the debt relief solutions that may be available to you. Your local Licensed Insolvency Trustee can provide the impartial advice and support you need to choose the best path forward.