Get a Free
initial confidential consultation
Unbiased, non-judgmental, confidential debt relief.
Licensed Insolvency Trustees, licensed by the Canadian Goverment
What is Personal Bankruptcy?
Personal bankruptcy is a legal process that relieves you of your unsecured debt. A Licensed Insolvency Trustee administers the process under the Canadian Bankruptcy and Insolvency Act. You will assign your assets to a Trustee and complete certain duties in order to eliminate your debt and gain a fresh financial start.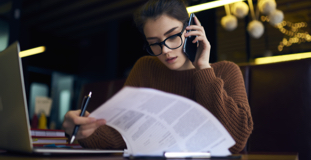 Personal Bankruptcy at a Glance

Declaring bankruptcy may seem like a last resort, but understanding how it works can give you a better idea if bankruptcy is right for you—or if an alternative solution may be more appropriate for your situation.

To file for bankruptcy you must have debts over $1,000 that you are unable to repay. Once you file for bankruptcy a Stay of Proceedings automatically comes into effect, immediately stopping wage garnishments and harassing calls from creditors.

Subsequent bankruptcy duties include giving your trustee any T-4 slips to complete outstanding tax returns, providing monthly updates on your household income, and attending two credit counselling sessions.

If you complete all required duties, you will be discharged from bankruptcy at the 9- or 21-month mark.

Advantages and Disadvantages of Personal Bankruptcy

There are pros and cons to personal bankruptcy that you should consider. One advantage is that as soon as you file for bankruptcy, creditors will no longer be able to contact or sue you, and any existing garnishees are lifted.

However, declaring bankruptcy does come with negative consequences. Bankruptcy stays on your record for at least six years after you are discharged from debt. When you file for bankruptcy you will be assigned the lowest level on your credit score. This may cause you to be unable to obtain credit or loans, and you may need to sell assets to pay off creditors.

Be sure to consider all positives and negatives before deciding if personal bankruptcy is the right choice for you.

Making the Right Decision

Bankruptcy is never a situation anyone wants to find themselves in. However, depending on your situation, personal bankruptcy might be the best option for providing you with a fresh financial start. If you have any questions or concerns, talk to one of our experienced Licensed Insolvency Trustees. We can walk you through the bankruptcy process so you can make an informed decision.