Get a Free
initial confidential consultation
Unbiased, non-judgmental, confidential debt relief.
Licensed Insolvency Trustees, licensed by the Canadian Goverment
How Often Can You Declare Bankruptcy?
Declaring bankruptcy is a last resort and the process isn't usually repeated. However, in rare circumstances you may find yourself declaring bankruptcy for a second time. You can file for a second bankruptcy only after you have been discharged from your previous bankruptcy. The consequences of a second bankruptcy are long-term, as outlined here: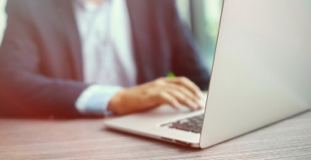 What Happens When You File for Bankruptcy a Second Time?

Legally speaking, a person can file for bankruptcies as many times as they want. However, the process becomes more restrictive.

With a second bankruptcy, you will not qualify for an automatic bankruptcy discharge in nine months. Bankruptcy will last from 24-36 months, depending on whether or not you have surplus income.

A trustee will ask the court to hear your application for discharge. The court will decide the terms of your discharge, including how long you will be in bankruptcy and whether you are required to continue making payments into bankruptcy. A creditor can also oppose your bankruptcy discharge which could result in your bankruptcy lasting longer and possibly costing more.

Consequences of Multiple Bankruptcies

A Licensed Insolvency Trustee will explain the consequences to be considered when declaring bankruptcies multiple times.

In addition to your bankruptcy lasting longer, your credit rating will be negatively impacted. The additional reporting for multiple bankruptcies is significant. Compared to a first-time bankruptcy which will stay on your record for 6-7 years, a second bankruptcy can last up to 14 years.

Making the Best Decision for your Finances

Filing for bankruptcy for a second time can be a difficult decision. It is important to talk to a Licensed Insolvency Trustee before acting. At MNP LTD, you can expect to receive expert advice from our highly-trained professionals, who want to help you make the most informed decision by discussing the pros and cons of a second bankruptcy—as well as possible alternatives to bankruptcy.

If you choose bankruptcy, we can guide you through the bankruptcy filing process from beginning to end. Contact us today to schedule a no-obligation consultation and learn more about your options.