Get a Free
initial confidential consultation
Unbiased, non-judgmental, confidential debt relief.
Licensed Insolvency Trustees, licensed by the Canadian Goverment
Benefits of a Consumer Proposal
A consumer proposal can allow you to keep assets that might otherwise be taken away in a bankruptcy. Once a consumer proposal is filed, harassing phone calls from creditors and wage garnishments will be stopped. You can negotiate fixed monthly payments over a set period time, or you can offer to make lump sum settlements over an extended period of time, not exceeding five years. This means you won't have to make higher payments if your income increases.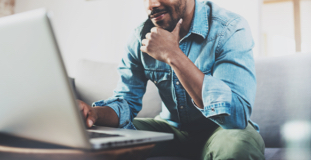 What Exactly is a Consumer Proposal?

A consumer proposal is a formal agreement between you and your creditors that allows you to make arrangements to pay all or part of your debt at a reduced rate over a maximum of five years.

Is a Consumer Proposal Right for Me?

Overcoming your debt challenges starts with the expert guidance of a Licensed Insolvency Trustee. After reviewing your unique financial situation, your LIT will walk you through all available debt relief options, including bankruptcy, consumer proposals, debt consolidation and credit counselling.

If, after careful consideration, you decide a consumer proposal is the best solution for your situation, your LIT will go over the process with you in more detail and assist you in preparing the offer you would like to present to your secured creditors.

The Advantages of a Consumer Proposal Include:

 

Immediate relief from collection calls and wage garnishments
Fixed payments that won't go up if your income increases
No monthly income or expense reports to fill out
Allows you to keep all or most assets

 

What Happens After You File a Consumer Proposal?

If your consumer proposal is accepted by your creditors, you will make all payments that have been agreed upon within the proposal, in the form of a regular monthly payment (or lump sum payments) over a set period of time. Your consumer proposal duties also include attending two counselling sessions, in which you will discuss budgeting and develop strategies for restoring your credit rating.

Once you have completed the counselling sessions and paid the consumer proposal in full, you will be released from all the unsecured debts you owed on the day you filed.